NEC Daily Ball Screen: 12/29/21
Day 1 of the NEC schedule. Who's excited?
Yesterday, the league announced one cancellation; due to a covid outbreak within the Mount St. Mary's program, its game against Fairleigh Dickinson today, as well as Friday's matchup with Wagner, is canceled. The Mount starts out 0-2, which is brutal considering both games were at Knot Arena, and Mount St. Mary's was an 8 point favorite tonight according to Kenpom.
But we still have 4 games tonight, so let's go!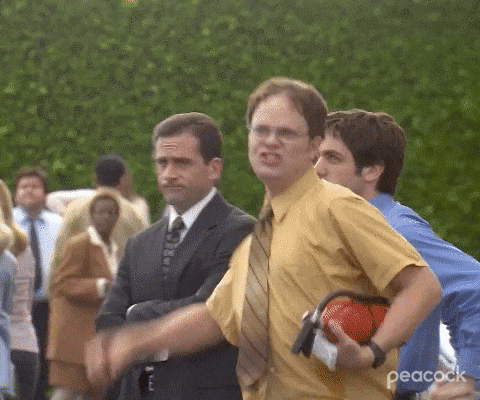 Today's Games (all games are on NEC FrontRow):
Wagner at St. Francis (PA), 7pm
Bryant at Central Connecticut, 7pm
Long Island at Sacred Heart, 7pm
Merrimack at St. Francis-Brooklyn, 7pm
Canceled: Fairleigh Dickinson at Mount St. Mary's; FDU wins via forfeit
Before we go further, let's put the cards out on the table; the most important aspect of these games is pretty simple; who's available? So, I'm going to operate under the assumption that every player is available until told different. Otherwise, every game preview would essentially be "Is Peter Kiss available? How about Nigel Scantlebury", and no one wants to read that.
WC at SFU
Wagner is Wagner; they're incredibly good, but they're on the road against a team that can put up points. I'm most interested to see SFU's tandem of Mark Flagg and Josh Cohen going up against Raekwon Rogers and company. For as good as the Seahawks defense is, they aren't elite at rim protection; their 5.5% block rate is 322nd nationally, and while Rogers and Ja'Mier Fletcher take up space inside, they aren't shot blockers. Plus; according to Shot Quality, Wagner allows 0.92ppp on post-ups, which among the worst 50 or so teams in the nation. As you may have guessed, Rob Krimmel utilizes the post more than most with Cohen and Flagg, as well as Myles Thompson.
BU at CCSU
No NEC team takes more 3's than Bryant does, yet they've struggled to make them (28.2%). The Blue Devils defense has improved under Patrick Sellers, but where they really struggle is inside; Jayden Brown is the only rotation guy taller than 6'6", and as a team they're allowing opponents to shoot nearly 55% on two-pointers, largely thanks to a lack of rim protection (4.8% block rate, which is 340th nationally). Will Jared Grasso make it a point to get the ball inside early? Grasso doesn't go to post-ups often, and when he does he prefers to take advantage of Kiss' size and ability rather than utilize Hall Elisias. But even in ball screens, I wonder if Bryant will try to get opportunities at the rim more frequently than usual.
LIU at SHU
The Pio's not only take a lot of 3-pointers (43% of their field goal attempts, 80th nationally), but sometimes struggle to get good looks; according to Shot Quality, their "open 3" rate is just 37% (246th in the country), and they're shooting a slightly below average 33.1% from three. Long Island, on the flip side, defends the perimeter well; opponents are shooting just 30% from teyond the arc. One way SHU can get good looks; offensive rebounding. The Pio's have done well on the offensive boards (28.5%), while LIU is struggled at times to defensive rebound.
MC at SFC
Will anyone score? Obviously Merrimack has one of the league's best defensive units, but their 87.9 Adjusted Offensive Efficiency (excluding pre-season bias) is just 87.9, with is 343rd in the nation, and St. Francis-Brooklyn (91.0, 322nd) hasn't been much better. As I've chronicled, SFC has defended well since the beginning of December, and this could be the type of game where no team has a lead larger than 4-6 points. Which means free throw shooting could come into play; as a team, the Warriors are shooting 72.4% from the charity stripe, while the Terriers are making just 66% of their attempts.
Best Bets
Season Record: 17-20
Today's Bets:
1) Bryant (-7.5) at CCSU
2) LIU (+3) at SHU
3) SFC at MC (under 120.5)
A mixed-bag for the first night of the NEC schedule.
Look, if you read my non-conference recap, you know I'm still very high on Bryant; sure, I'm concerned about the point guard play, but believe it or not I think the Bulldogs are being undervalued by Vegas (and the computers). They were rarely at full strength during the non-conference portion of the schedule, but there's reason to believe that will change; Peter Kiss and Hall Elisias already missed time due to covid, and both should be back. The Blue Devils will fight, but even at home I think Bryant will be too much.
Down in Fairfield, I just like the LIU length against the Pios. And don't forget, SHU has already lost to Binghamton and Hartford at the Pitt Center.
And finally; if you've followed this blog, you know I'm taking the under when Merrimack is playing. And, in December, I decided to start doing the same for St. Francis-Brooklyn. MC has hit the under in 9 out of 12 games. SFC, 7 out of 10. So...yeah. I'm tempted to take SFC -6.5 here, as I think this will be closer, but I'll wait to see if that number moves any higher (I doubt it).